The Louise & Zaid Bespoke Service offers the possibility to order a made to measure bow tie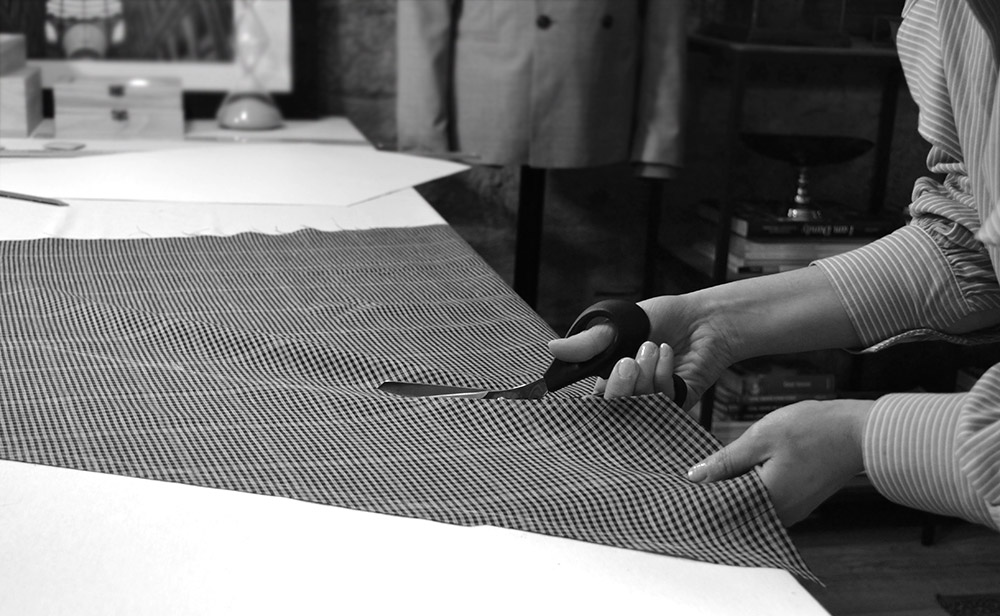 Every piece is patterned following the collar measures provided by the customer, and cut and sewn by hand using a range of the most luxurious silks and 100% wool linings. The unbroken band of the made to measure bow tie is essential to create the perfect effect, especially in the case of wearing a wing collar which does not permit any fastenings or adjustable bands.
Customers can also select the bow tie style (classic, butterfly, pointed or straight) and the type of fabric from our exquisite selection of the highest quality silks. Bow ties can be personalized with customer's initials, which will be carefully embroidered by hand on the neck band by an expert artisan.
Wearing a bespoke bow tie for tuxedo, black tie or white events is the quintessential expression of elegance and sophistication and we put all the efforts in creating the most exquisite customized pieces for our customers
0